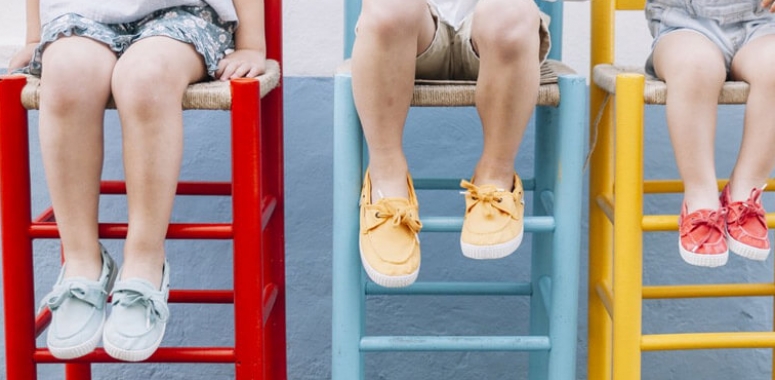 Breathable Shoes against Sweating
Finding breathable shoes for our children is something that concerns many parents. Especially in this season in which temperatures begin to rise and the sweating of their feet increases appreciably.
Therefore, when looking for comfortable footwear for spring-summer we pay attention to aspects such as the material they are made of, the opening and model of the shoe, or the flexibility and lightness that it offers.
Aspects that we consider fundamental to manufacture our collections of seasonal shoes. And that we always implement in our models, in order to facilitate the perspiration and comfort of children when walking.
So natural materials such as cotton or esparto serve to encourage foot breathing and get your sensory experience to be positive, without sweating, bad smells, or chafing or other discomfort.
The Pepitos girl shoes or the Camping child models go in that line and get that when walking the little ones feel the foot light and free, almost as if they were barefoot.
This spring buy breathable and ecological footwear. For them and for the planet.