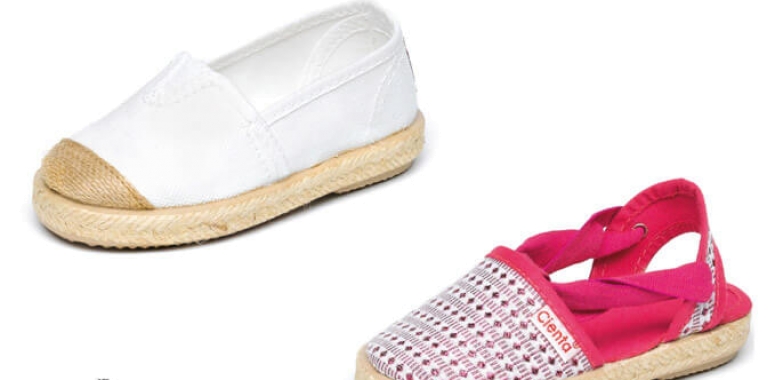 Cienta Girl's Espadrilles | Natural Tradition
The esparto season is here, and the espadrilles and valencianas girls are one of the favorite shoes for the occasion.
The natural, and in this special case the esparto, represents the artisan work and respectful with the environment to get some great and very cool espadrilles for these months of sun that are approaching.
In addition, their colorful and cheerful designs, with Mediterranean essence, make them the ideal footwear for the little ones to go to the beach, swimming pools, parks or campsites during the summer and feel very comfortable with them on.
The different models of alpargatas and valencianas for girls are accompanied by the main elements of this season. So, for example, we see how the girl's espadrilles come decorated with stripes, polka dots, diamonds or flowers. While the most classic models also keep their place, with white espadrilles as one of the most demanded options.
In short, it is about looking for a comfortable, fresh, natural and light footwear so that they feel very comfortable and can enjoy the most of the holidays.
If you love esparto, Cienta's girl's espadrilles will surely appeal to your little girl.