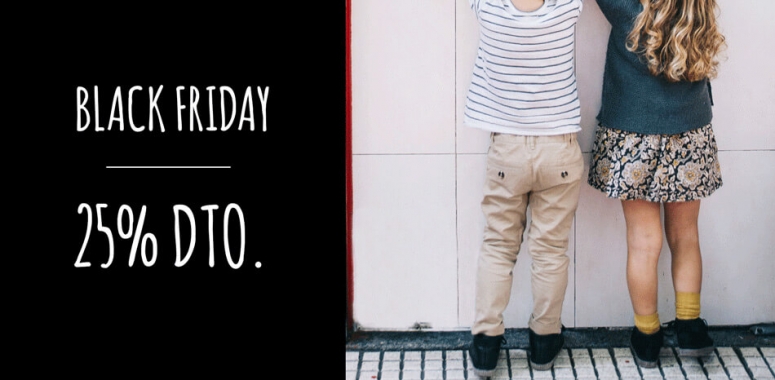 Discounts on account for Black Friday
Black Friday lands in Cienta with important discounts for all children's shoes. From today and until next Monday (both included).
A fantastic opportunity to find the shoes that you are looking for your little ones at a discounted price. And is that for this occasion we apply a 25% discount on all online purchases.
To take advantage of this Black Friday you just have to insert the code BLACKCIENTA in the corresponding box, which you will find in the payment gateway of our online store.
Start a weekend full of opportunities. Although, remember that until Monday you have Black Friday discounts on Cienta.
It's the moment!