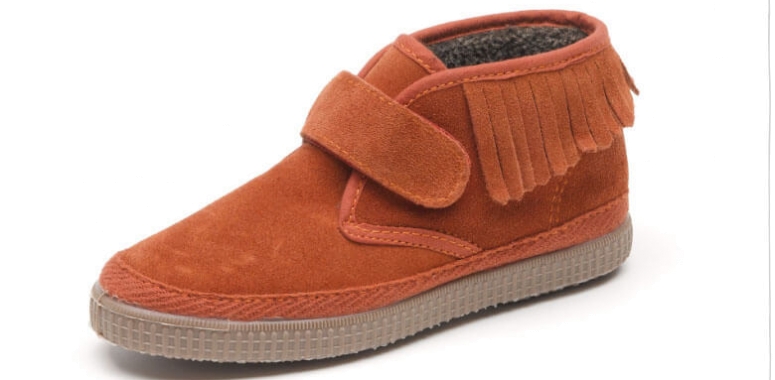 Boots with Fringes to Enjoy the Winter
In the absence of very little to end the year, Christmas and begins to illuminate streets and houses with the excitement and emotion that always accompanies these dates.
And in that Christmas revival also emerges from us a new outbreak of energy and positivity that, curiously, often expressed in our wardrobe.
The most cheerful colors return to the look, or some fun details appear in the garments, accessories or footwear. Which look more pronounced if it fits in children's fashion. Well children are undoubtedly the best know how to express that illusion of the moment.
And one of the elements that seems to like most are the fringes. In footwear, fringed boots are very fun because when they walk they feel how they move accompanying their movement and making them feel more free.
Some of our fringed models are, for example, the Safari Indi unisex boots with velcro, which, in addition to being comfortable and practical, are very fun and cheerful for this time of year.
Positive energy inside but also outside, because the clothes we choose also speak a lot about us and our desire to enjoy everything we do.
This Christmas, dress them up with joy!